Here are some photos from my collection.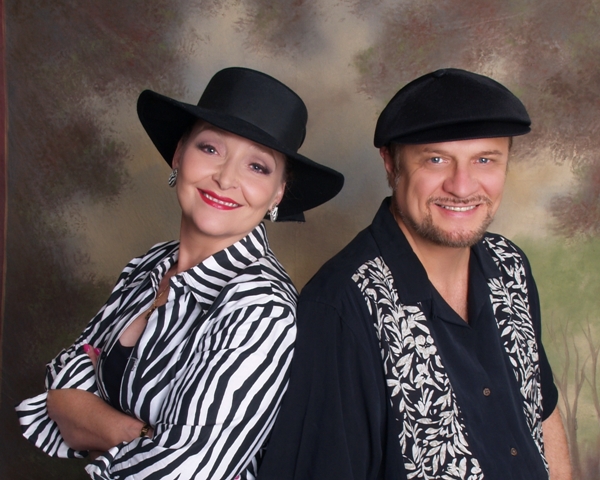 Two for the Show - Vocalist Carol Mitchell and me.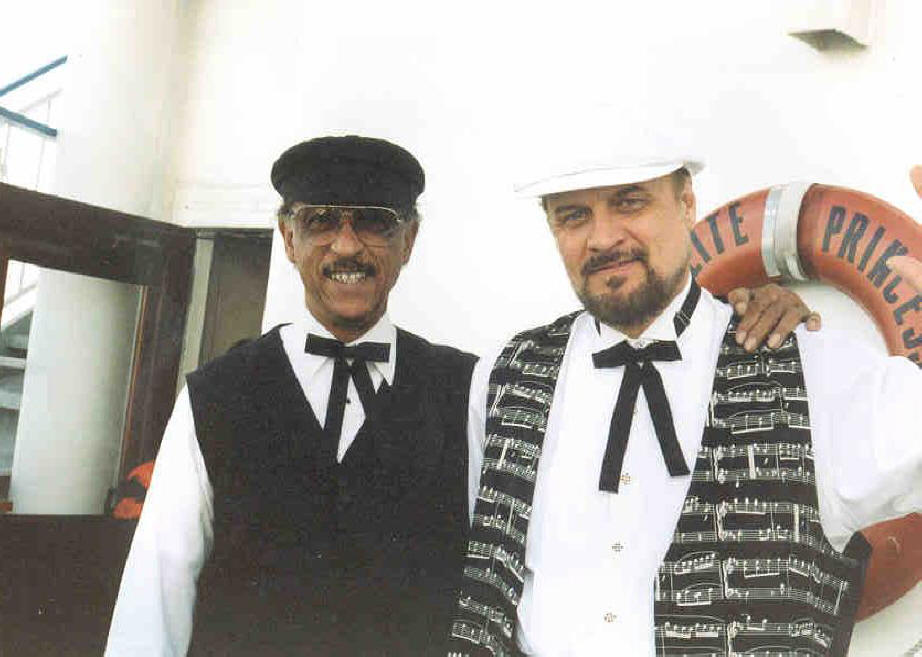 The outstanding, great jazz vocalist/drummer Turk Nelson, who I had the pleasure of working with for 6 years until his death from lung cancer.
We all miss you Turk.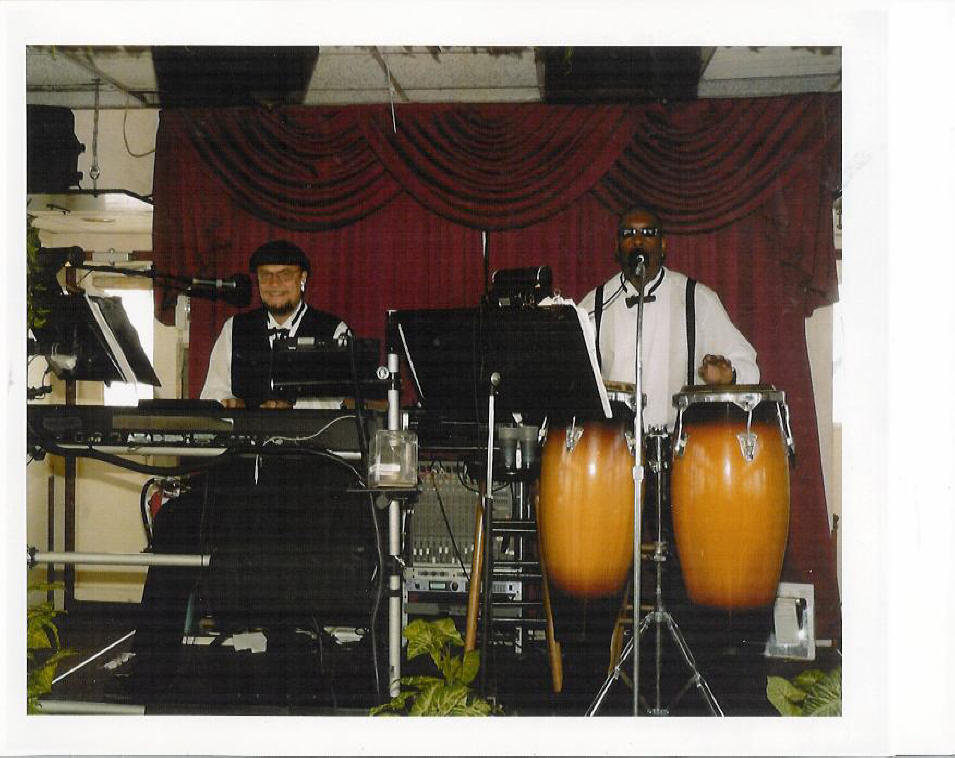 Ron Ali and me on the boat. Out of all the boat bands (there were many) I had in almost twenty years, this was the top tip earner.
On an off night we could make $200 in tips. We cooked.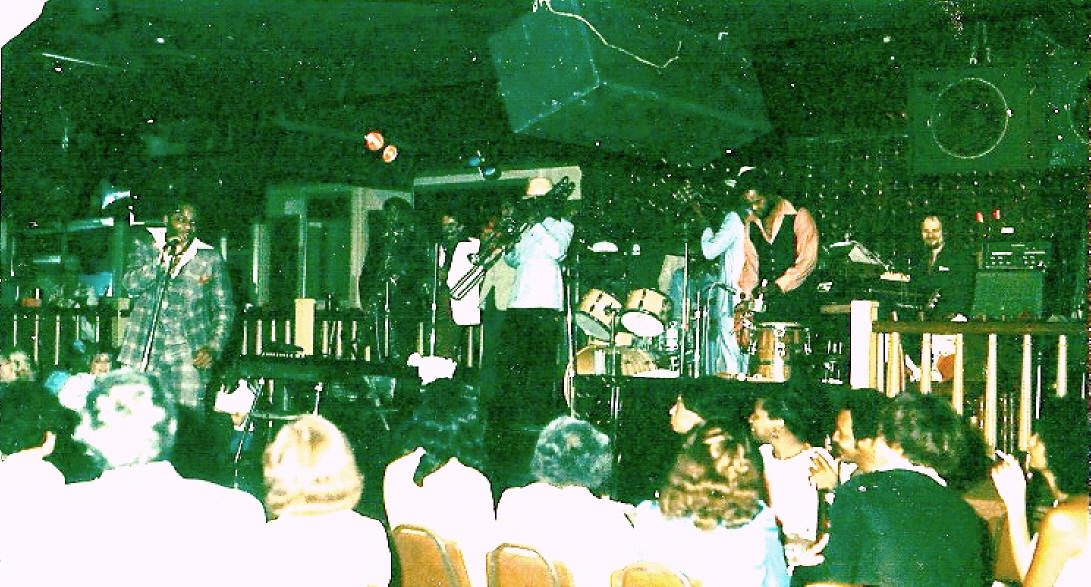 Here I am working in R&B legend, Joe Tex's band July 1978.
The infamous Leroy is standing next to me in the white suit.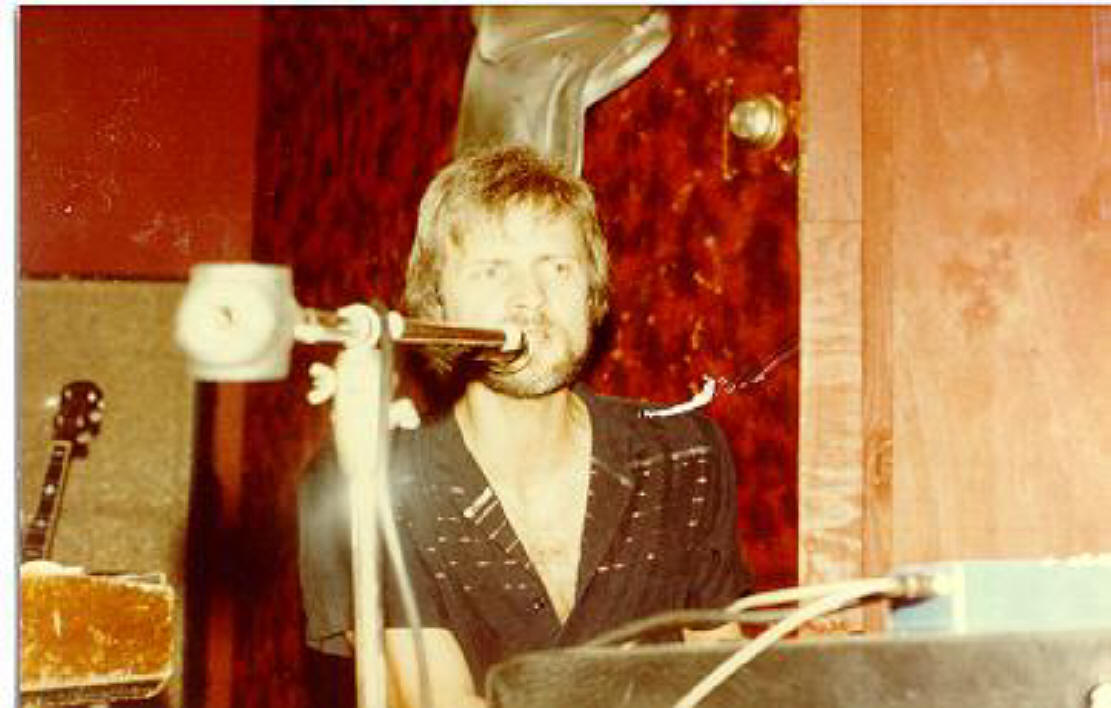 This is a photo of me around 1981 at the Silver Saddle in Atlanta, working with Chuck Atha's house band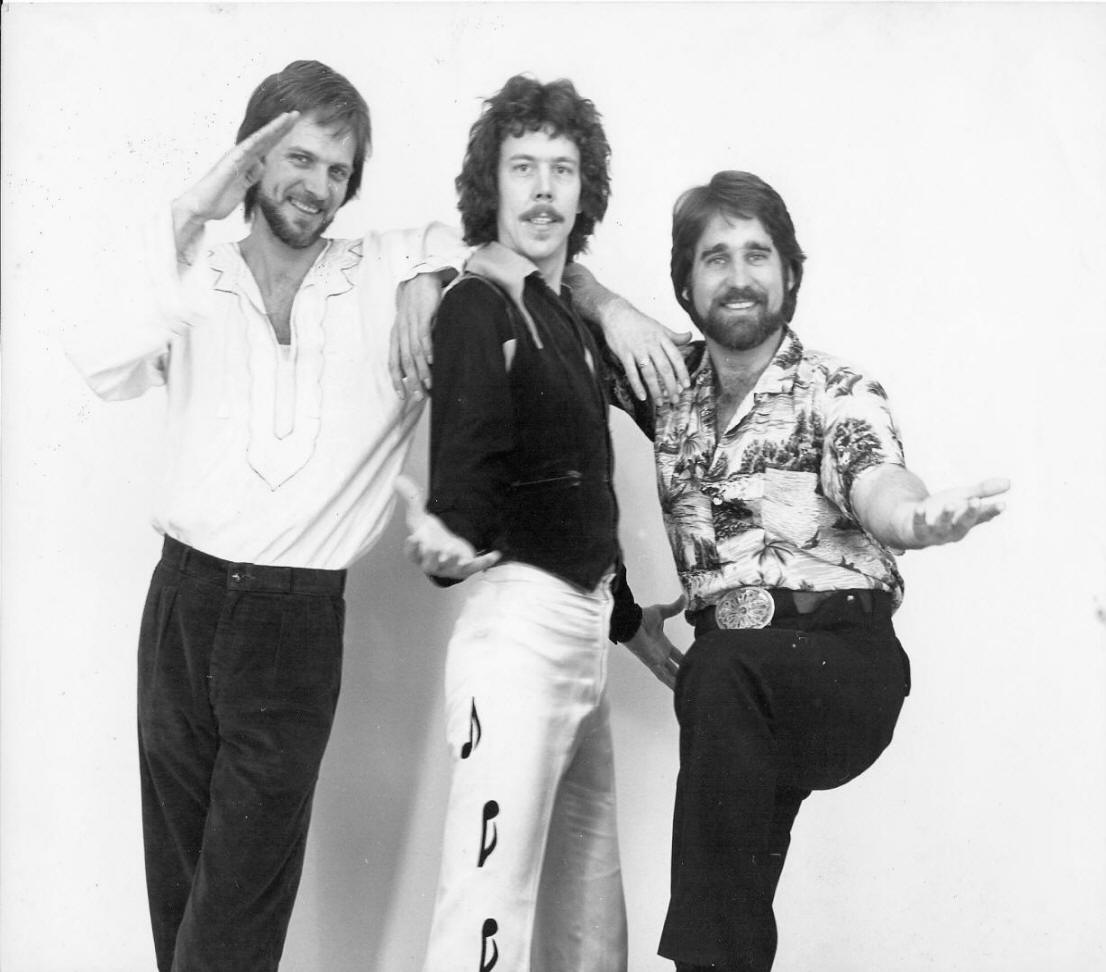 The Stewart Brothers , Atlanta Georgia. Me, Vocalist/Drummer Richard Rodgers, Vocalist/Guitarist/Steel Guitarist David Orvin.
We tended to work a lot in the vibrant Country Western nightclub scene on Stewart Avenue in the 70's and 80's.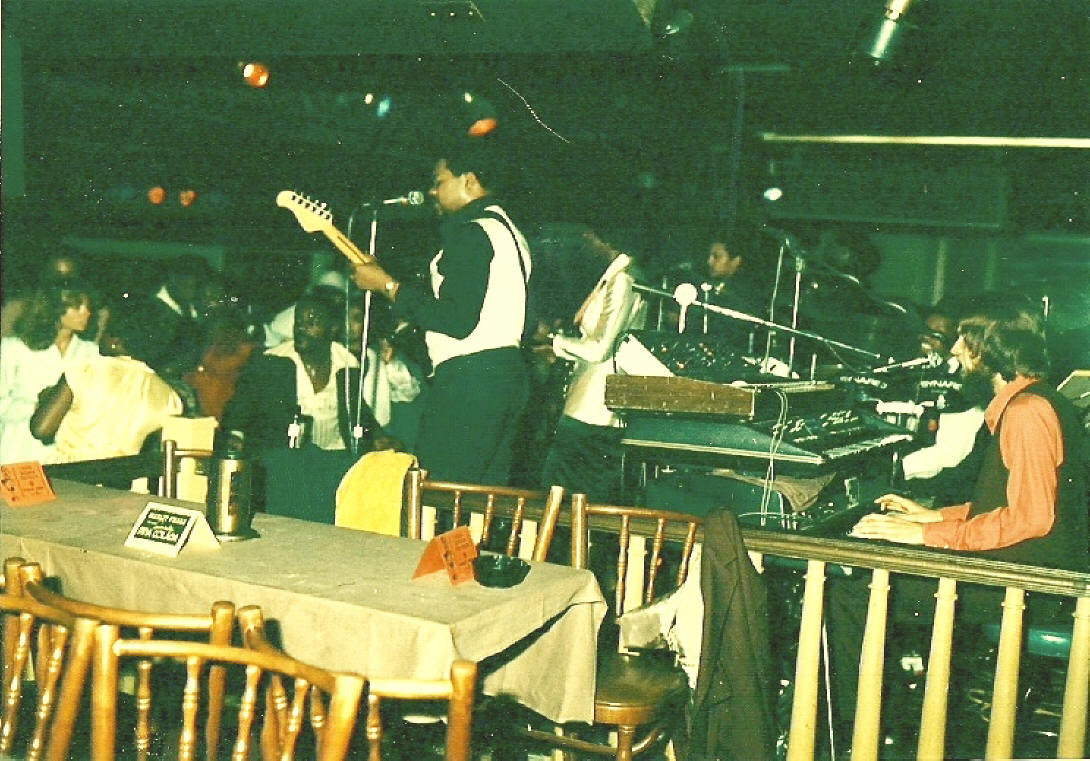 Here I am playing in the house band at Scarlet O'Hara's in Underground Atlanta 1976-1980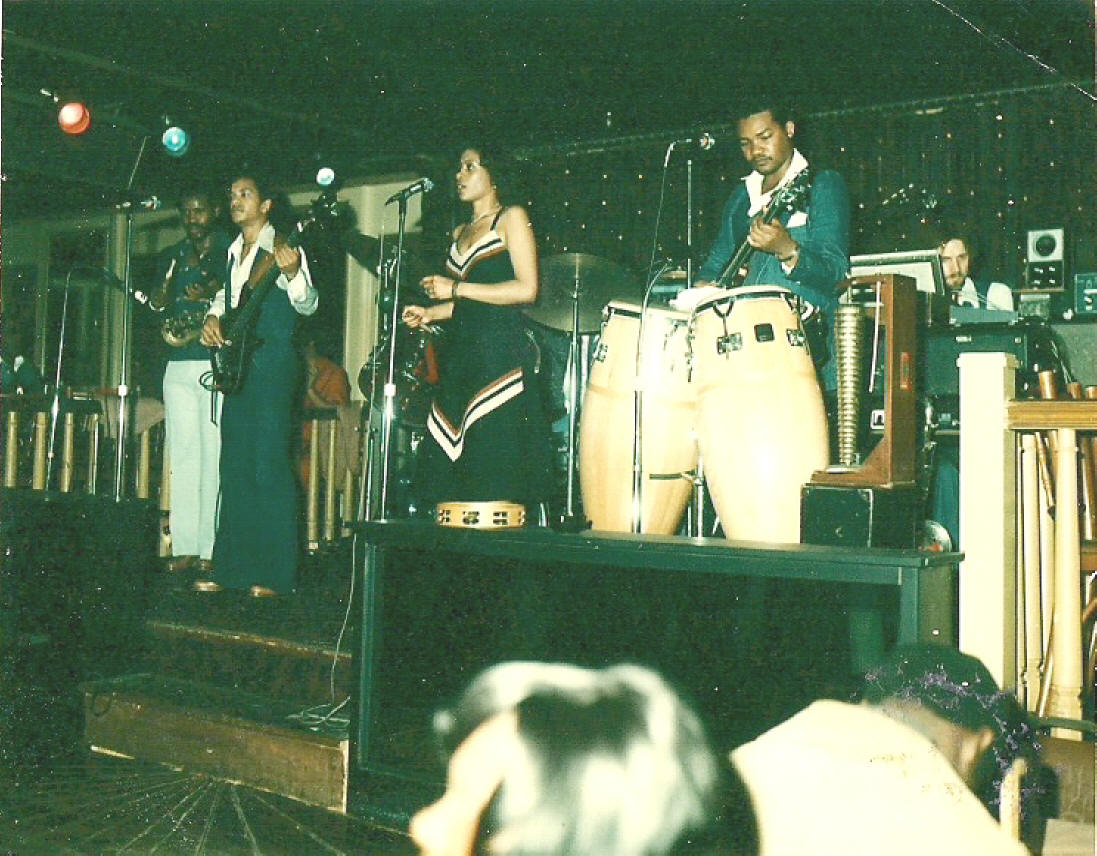 Stevo-House band at Scarlet O'Hara's. Jerry Blake, Kurt Mitchell , Nadine Bracey , Charles Smith and me. Stevo (Steve Milner) on drums.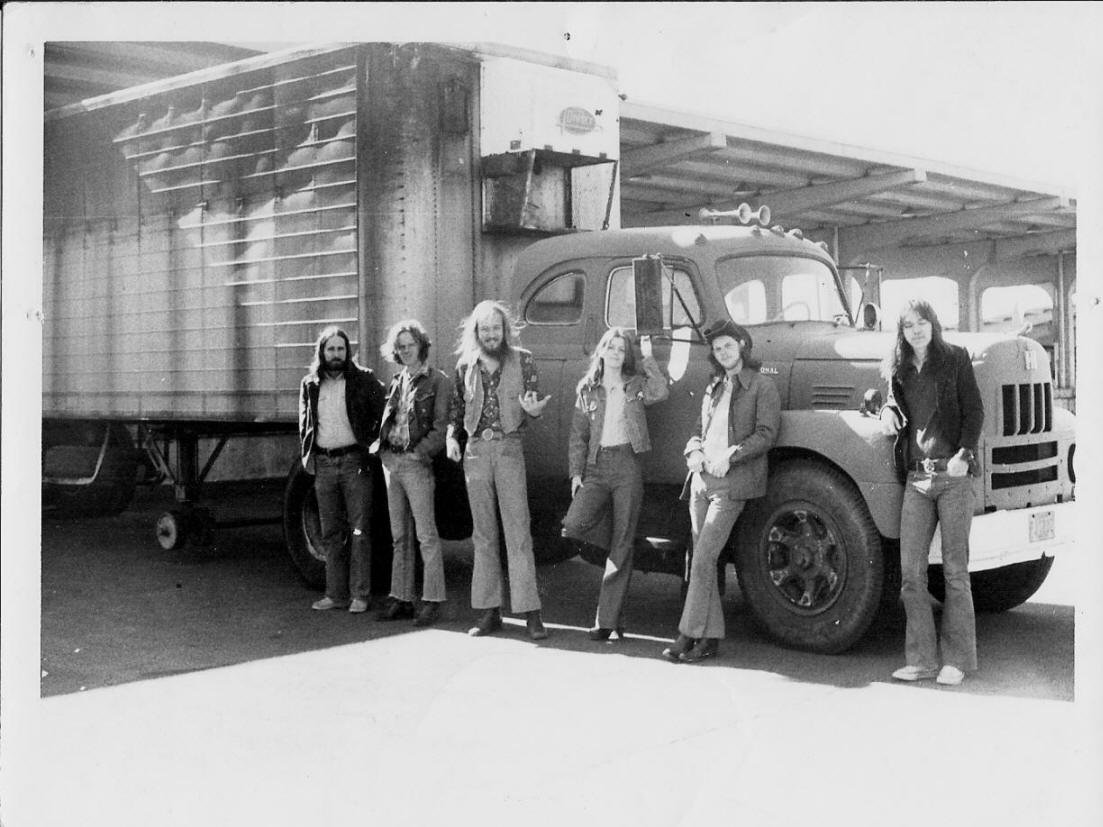 The last incarnation of Catfish and Crystal.
vocalist/steel guitarist David Orvin, vocalist/guitarist Doug Morton, me , vocalist Linda Morton, vocalist/bassist Rick Morton, and our drummer.
I was 23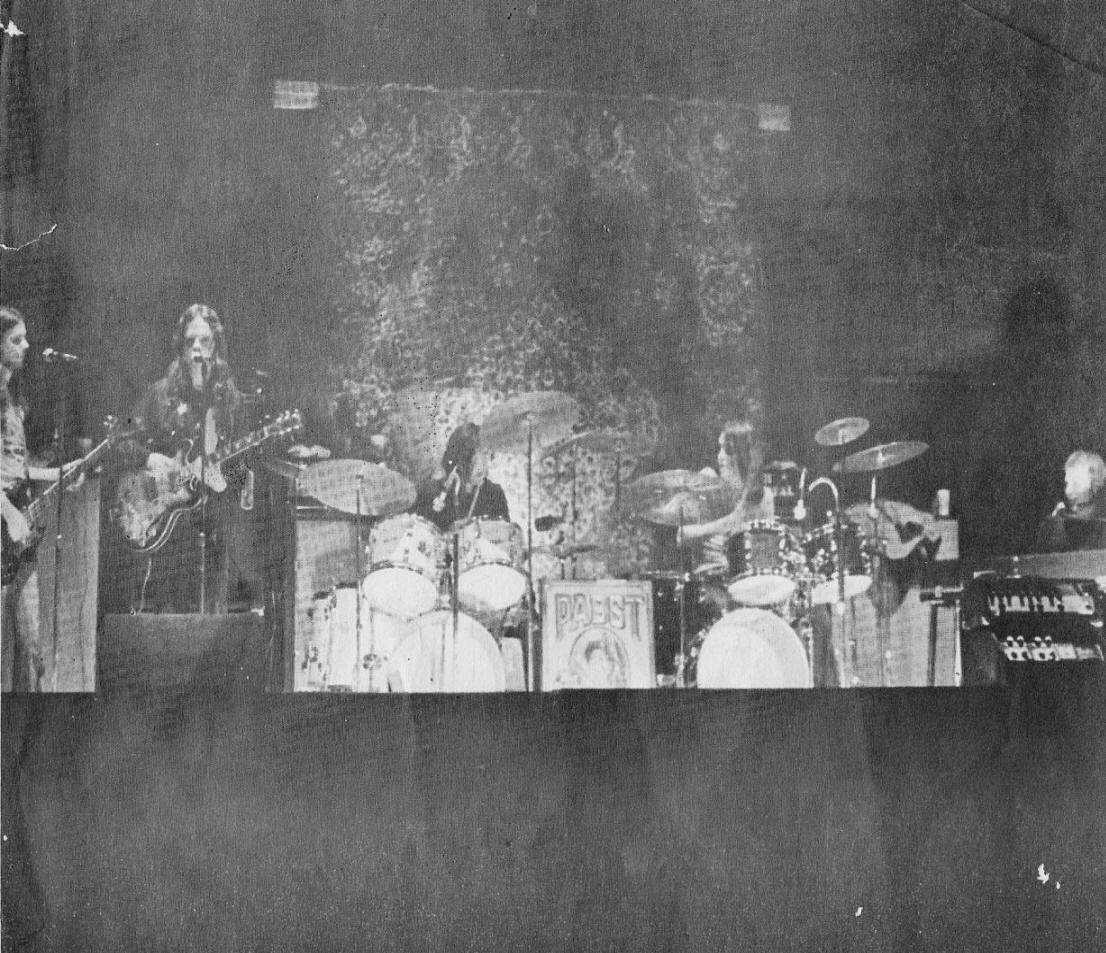 Catfish and Crystal in our day. Rick Morton, Doug Morton, Danny, Mike Watts and me. I was 21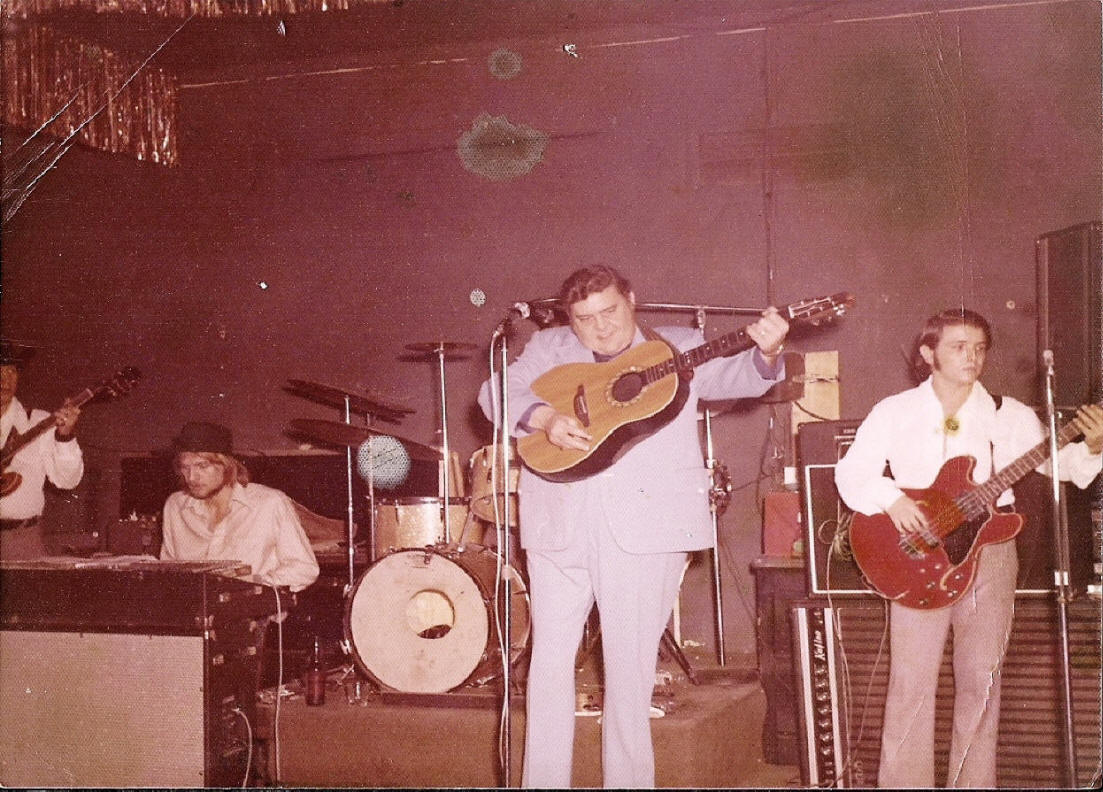 Here I am in the house band at The Country Place. St. Louis Mo. backing Nashville star Kenny Price. I was 20.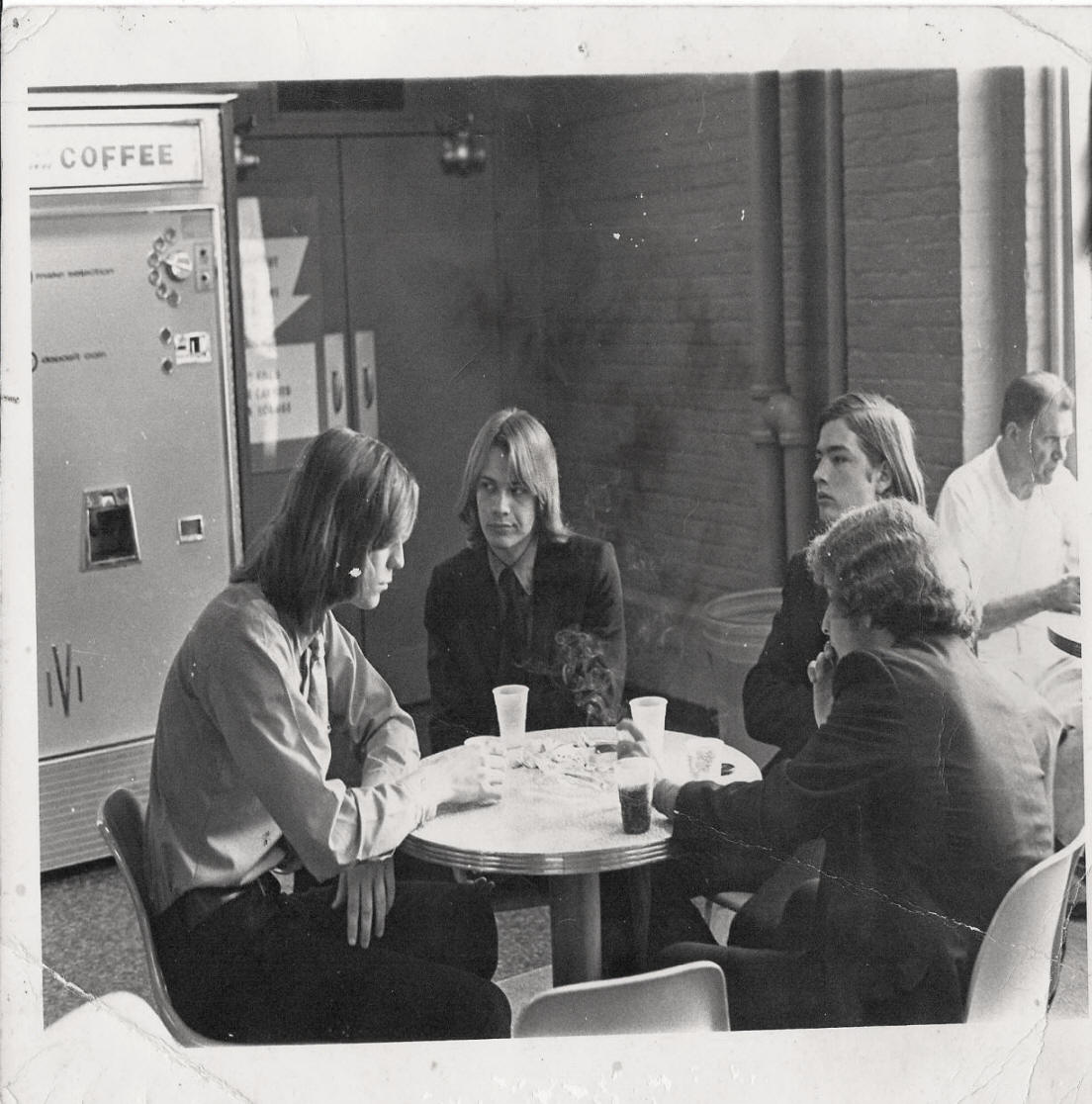 Here is LEE at Columbia Records Studio, Chicago Ill. producer Pete Stack , me , vocalist/bassist/keyboardist Lee Rodgers, drummer Eric Schaudt.
I was 17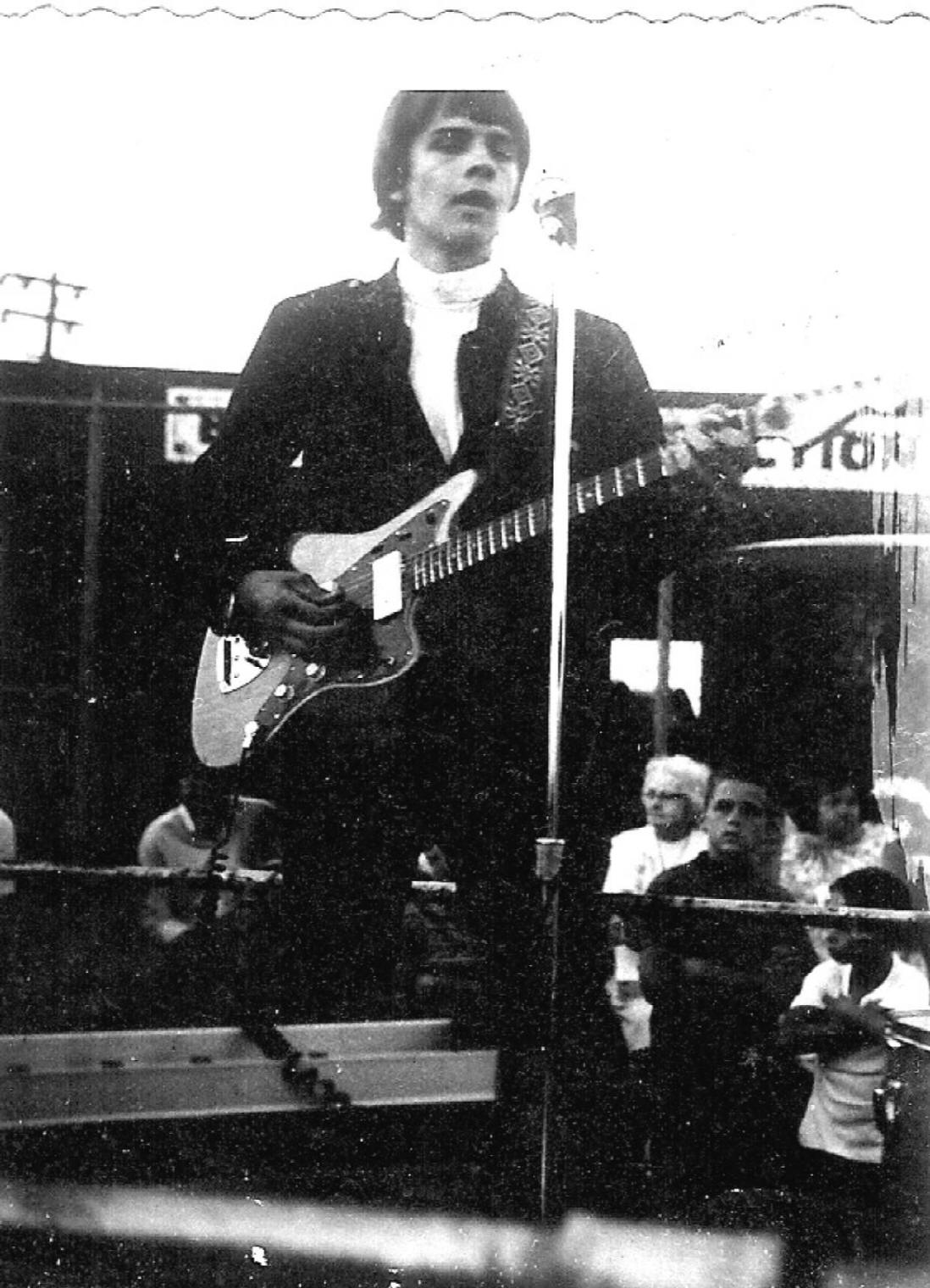 Here I am performing with the Kids when I was 13.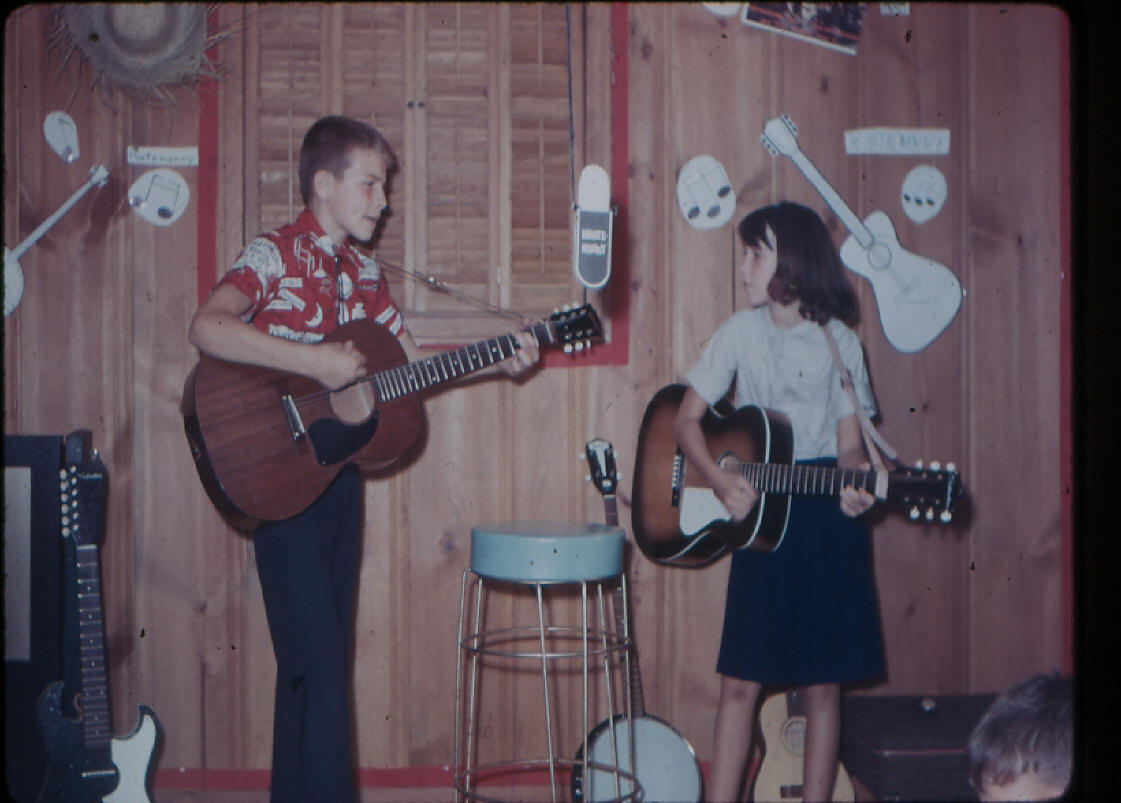 An early duo. I was 10. Me and Stevie Potts.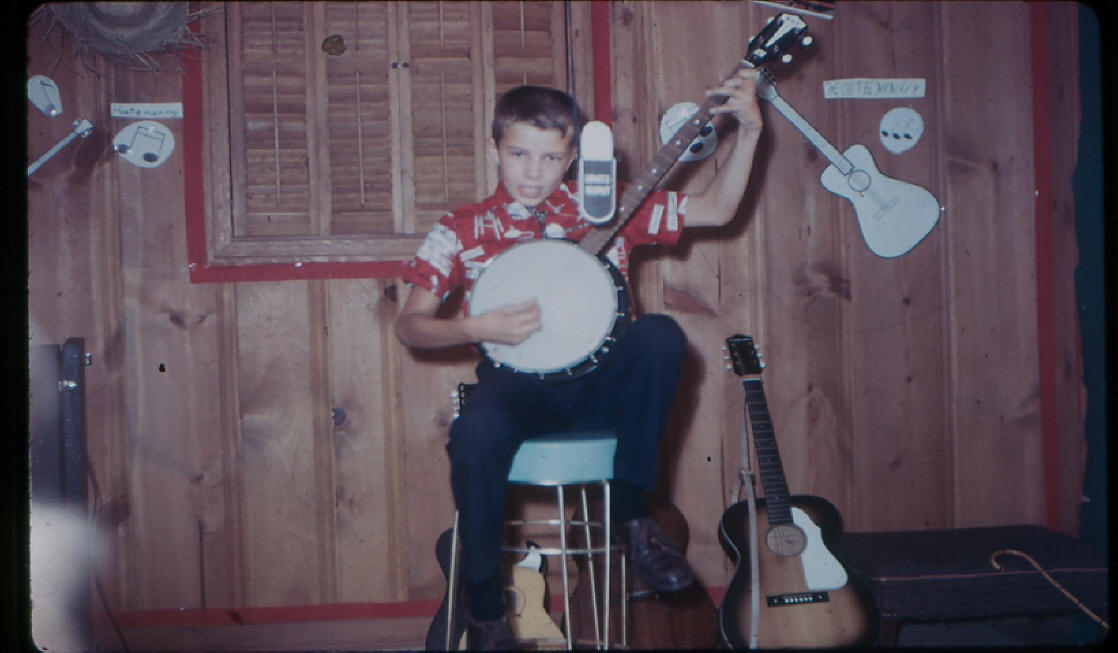 And I still play banjo.